About Us
RIO Ventures Holdings is a BVI Private Venture Fund established by two experienced corporate businessmen who leverage their expertise to actively partner with entrepreneurs that have grand ambitions to transform the world.

In an increasingly connected world, technology became key. Internet of Things, Big Data Analytics, Mobile Technology and Digital Omnipresence will shape the future. RIO sees opportunities to develop a better and more inclusive reality for people with the proper use of technology at scale.

RIO is investing in start-ups focused on the "unstoppable trends" that will shape our world. Solutions for opportunities in Connectivity, Mobility, Longevity and Sustainability are intriguing and challenging entrepreneurs' brilliant minds worldwide. RIO believes in these opportunities and is committed to being part of this revolutionary journey.

Investment Areas of Interest
RIO searches for deep technology startups focused on tangible innovations that will fully enhance people's lives.

Therefore, RIO focuses its investments on four fundamental areas that will increase interconnected global scenario.

CONNECTED WORLD: The world is becoming fully connected and integrated at a speed never seen before. Smart cities and autonomous cars represent how disruptive technology will be integrated into our lives and change our daily routines. RIO actively participates in the construction of our present and future world, where Internet of Things (IoT) and Big Data Analytics are changing how communities and individuals interact daily.

PERSONAL MOBILITY: The use of personal devices brings a range of possibilities that will inevitably generate a broad spectrum of solutions. Individuals will be more empowered, consume more content, and make decisions "on the go" enabled by their mobile devices. Because of that, the B2C revolution will continue to break new grounds and disrupt many established industries. RIO focuses on investing in disruptive end-to-end solutions, which may create or shape future demand for the end consumers in areas such as e-Commerce, FinTech, Entertainment and Cyber Security.

LONGEVITY AND WELLBEING: As life expectancy increases so does our overall concern over health and wellbeing. Technology is key to create solutions to maximize the quality, adoption, adherence and affordability of healthcare, prevent and treat diseases, offer comfort and inclusion, or improve the quality of living. RIO focuses on Medical and BioTech solutions to ensure that the increased longevity provides well-being that individuals strive for.

SUSTAINABILITY: Along with the population growth, there will be an increasing need for better and cleaner use of natural resources. Investing in clean and renewable energy, field productivity enhancement, and alternative sources of food is a big opportunity. RIO aims to help develop AgriTech, FoodTech and CleanTech solutions focused on water, energy, agriculture and food supply.

Our Differential
Mid-size private fund with well-defined strategy and focus.

Fast decision making and capital deployment with financial discipline.

Active investors – support to entrepreneurs and their management teams.

Scale-up and business transformation expertise.

Networking in key markets.

Geographical Focus: RIO is primarily focused on scaling-up tech-driven Israeli start-ups, likely to expand in large market-pools, leveraging managing partners' network.

Portfolio Companies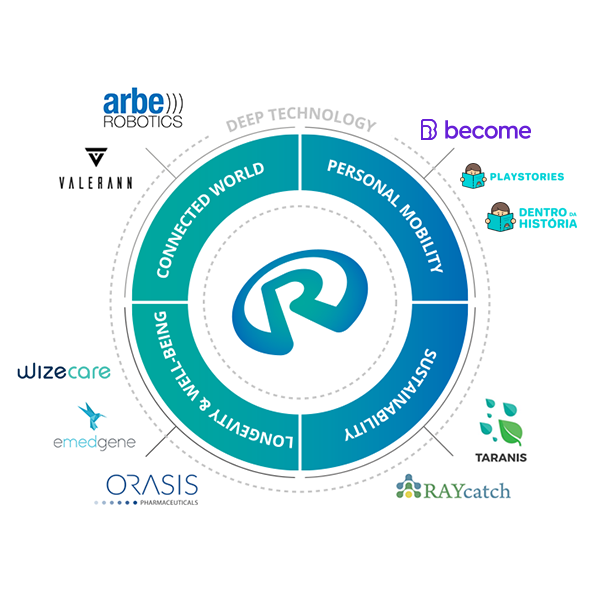 Managing Partners

As former Anheuser-Busch InBev (ABI) senior executives, Odilon Queiroz and Gustavo Pimenta have worked together on several large M&A integrations, transformational projects and scale-up initiatives in many different continents. Their ability to deliver superior and sustainable results on highly complex environments can be certified by the development of corporate platforms in Big Data Analytics, B2B e-Commerce, Cyber Security, Capability/Shared Services and Operations Centers. Most recently, they have focused on the development of Corporate Venture for ABI, leveraging startup ecosystems in places such as Silicon Valley, Israel, London, Shanghai, Mexico, and São Paulo.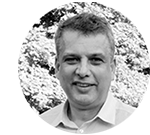 Odilon has significant experience in consulting, M&A integration, scale-up programs and operations. Early in his career, Odilon worked for Accenture consulting for many large-scale clients in different industries. He also worked for Anheuser-Busch InBev (ABI) for 23 years rotating through different areas such as manufacturing, distribution, supply chain, finance, information technology, and capability services centers. Odilon was part of the senior executive team on the ground in Saint Louis, responsible for the successful Anheuser-Busch integration with ABI. Later, as Global Head of Technology and Services Operations for ABI, he was responsible for coordinating the delivery and operations of corporate technology platforms and solutions. He directly led key streams in several material worldwide M&A integrations such as AmBev, InBev, Labatt, Anheuser-Busch, Grupo Modelo and SAB Miller, among others. Odilon holds a Mechanical Engineer undergrad degree from Escola de Engenharia Mauá and a Marketing graduation degree from Fundação Getúlio Vargas, both in Sao Paulo, Brazil. He also holds an MBA degree from the University of Washington (Seattle, USA). Odilon is based in New York, USA.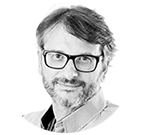 Gustavo worked at Anheuser Busch InBev (ABI) for 27 years. He worked in several different areas and projects, such as launching company operations in Argentina, Paraguay, and Central America, as well as executing turnarounds in acquired operations in China and Korea. Most recently, Gustavo was the Chief Technology Officer for Europe and later for South America, when he developed and delivered on a plan to leverage solutions to improve both bottom and top lines. Gustavo holds a bachelor's degree in Business Administration from Universidade Federal do Rio de Janeiro (UFRJ), and a master's degree in Finance and Accounting from Fundação Getúlio Vargas. He also took a number of courses at Harvard, INSEAD, Singularity University and Stanford. Gustavo is based in São Paulo, Brazil.

MEET US ON LINKEDIN